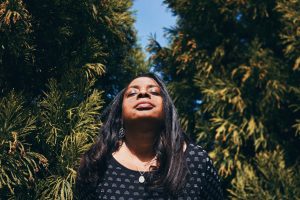 It doesn't take much to confirm that one of the most difficult challenges that people face is getting along together. Our world is overflowing with wars, arguments, lawsuits, and complicated relationships.
But rest assured, there is hope.
Blogsland.net, Relationships and the Five Elements Philosophy, is a blog that offers an easy yet profound way to get along better with everyone, whether they're a friend, a colleague, a neighbor, your child, or your spouse.
Blogsland.net is an advice blog by Toria Peters, MD. Toria is a teacher, an author, and a homeopathic physician who's passionate about applying ancient wisdom to all levels of life to re-establish balance. Toria is the author of several self-help books, this blog, and the blog Feng Shui and Reclaiming Balance.
At Blogsland.net, Toria uses the Five Elements Philosophy from Chinese medicine as a way to help people comprehend and enhance their relationships. The blog usually addresses general relationship challenges, but occasionally Toria will reply to questions submitted by blog readers, kind of like a "Dear Abby" for relationships that uses the Five Elements Philosophy as a lens through which to view and address relationship issues. If you're facing relationship issues that you'd like to see answers to in a future blog post, feel free to email your questions via my contact us page.
If you're unacquainted with the Five Elements Philosophy, you can learn more about this simplified way to understand not only the world but also everything in it—including people—on the The Five Elements Philosophy tab on the home page of Toria's blog.
Please subscribe to updates from Ask Toria: Relationships and the Five Elements Philosophy. You'll easily learn how to get along better with other people. Toria's goal is to make every relationship peaceful and more fulfilling.